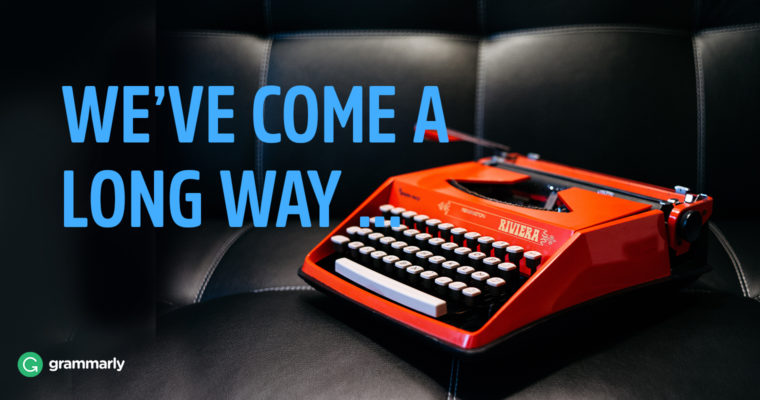 We've come a long way, writers. Once, improving our writing skills meant writing (and later typing) our drafts, doing our best to revise and proofread, and then subjecting them to an editor's red pen. Today, we have tools to not only help us create content, but also to organize, proofread, and polish it.
These apps and online tools will help any writer perfect her craft.
Content Creation Tools
Microsoft Word, Google Docs, and other word processors are fantastic tools. But if you want to supercharge your writing, a content tool built specifically for scribes could be the way to go. And, as a rule, they're priced with the starving artist in mind.
1

Scrivener

If you hang around with writers, specifically anyone who's working on a novel or other long-form type of writing, you've probably at least heard mention of . Although its robust features have a bit of a learning curve, it's a must-have tool for anyone who needs to make use of outlining, storyboarding, research organization and note taking. It's billed as a "complete writing studio," and it fits that bill well.

When your magnum opus is complete, Scrivener allows you to organize your document into a finished manuscript that exports to many popular file formats including Microsoft Word, RTF, PDF, and HTML, as well as to self-publishing tools like ePub or Kindle (which requires Kindle's free tool, .)

Scrivener's user interface is a bit dated, but that doesn't affect its functionality. A full-screen editing mode allows for distraction-free writing.

Platforms: iOS, Mac, Windows

Price: Free trial, $40 USD to purchase
2

Ulysses

takes many of Scrivener's features and makes them portable for the roaming writer. With iCloud, your library syncs between all connected devices, which means that no matter where you go, you can continue where you left off.

Similar to Scrivener, Ulysses simplifies exporting to Word and other file formats as well as self-publishing platforms. But there's a bonus for bloggers—it exports to WordPress and Medium.

If you like a sleek, modern interface with distraction-free capabilities, Ulysses just might be the writing tool for you. Alas, Windows users, it's for Apple only.

Platforms: Mac, iOS

Price: $44.99 USD (Mac), $24.99 USD (iOS)
3

Draft

is a web app with some unique features. Beyond its streamlined word processing capabilities, it makes the version control features in word processors like Google Docs friendlier to creative writers or anyone who generates multiple drafts of a single document. Any changes collaborators make can be approved line-by-line, similar to Google Docs' "Suggesting" mode. (There's even an "Ask a Professional" feature that allows you to ask others for advice on your writing, though I haven't tested this.) Draft also allows you to mark major revisions of your work so that you can review them and see how your document has changed over time.

Hemingway Mode is a unique feature. Turn it on when you want to "write first, edit later." This setting forces you to keep moving forward by stripping away your ability to delete or change anything you've already written.

Platforms: Web-based

Price: Free
Organization Tools
4

Evernote

What would I do without ? It's a robust note-taking tool that not only allows me to save flashes of inspiration to my always-handy smartphone (where I can access them anytime and anywhere later), but it also lets me clip articles for research or inspiration. You can supercharge your notes with links, checklists, tables, attachments, and audio recordings. Even handwritten notes are searchable. I can also tag and categorize my notes to make them easy to find later.

Platforms: Web, iOS, Mac, Windows, Android

Price: Free | $69.99 per year for premium
Revision and Editing
5

Bloggr

Every writer needs a second set of eyes to proofread drafts. Bloggr's browser extension helps you communicate clearly by suggesting spelling, grammar, and punctuation improvements. Bloggr's premium version allows writers to select from different writing styles such as creative, casual, and business.

Platforms: Chrome, Firefox, Safari, MS Office add-in

Price: Free | As low as $11.66 per month for Premium
6

Readable.io

Have you ever wondered just how readable your writing is? My favorite test is to read my writing out loud (if you stumble during the reading, you may need to revise for readability.) But takes things a step further. This web-based app gives your text an overall readability rating and scores its reading level on a number of scales, such as the Flesch-Kincaid Grade Level and the Gunning Fog index.

Of course, style is sometimes more important than reading ease, especially for creative writers. But when clarity is the most important factor, this tool can help. At the very least, it's an eye-opener.

Platforms: Web-based

Price: Free | $3 USD per month for premium features