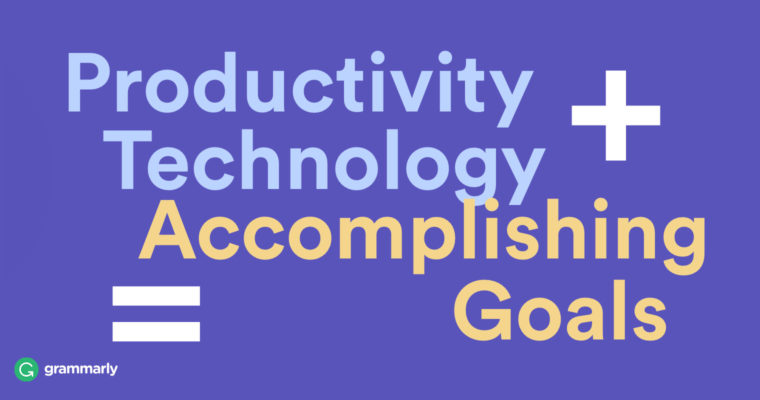 Ever reach the end of the day and wonder where all your time went?
I keep reading articles where the author points out that all of us—from millionaires to humble knowledge workers—have the same twenty-four hours in the day.
Sure, this is meant to be inspiring (you too can achieve your dreams!), but when it's already noon and I've barely started my to-do list . . . it just feels depressing.
Fortunately, there is hope for those of us struggling with productivity. If you're frustrated and ready to get more out of your time, here are seven productivity apps that will make your life more efficient. (Bloggr's Mobile Keyboard for iOS is also a must-have).
1

Asana

Ever struggle to keep track of all your To-Dos? Asana is the perfect productivity app for managing your million and one tasks.

Visually organize your projects in lists or as boards, break projects into tasks and subtasks, set due dates, include notes and attachments, and even assign tasks to collaborators.

Asana is great for organizing complex projects, like taking your novel from concept to publication, as well as ongoing tasks like posting to your blog each week.

And there's no end to the type of projects it can help you manage. Launching your new side hustle, coordinating the ultimate weekend getaway, organizing your group presentation with classmates—Asana has you covered. For more free project management software options, check out this list.
Teasing you all here: This is how I schedule my content using @asana H/T to @dottotech for the brilliant idea. #Content #Productivity pic..com/AxLcgkzBv5

— Carl Pullein (@carl_pullein) November 10, 2017
2

Rescue Time

In the immortal words of management guru Peter Drucker, "If you can't measure it, you can't improve it."

RescueTime helps you improve your time management by automatically tracking how you spend your computer time. It runs silently in the background, then creates handy graphs of your time-use statistics so you can see exactly where your time is going each day.

The Premium version also includes the FocusTime feature which allows you to block "distracting" sites (wow!), and pop up alerts if you've been spending your time unproductively.
#RescueTime is great for holding yourself accountable to staying focused and not slipping onto #Facebook. https://t.co/YYSOwN7t0G pic..com/tghZOAz7Sp

— Endless Events (@helloendless) April 2, 2017
3

Timepage

Need a better way to manage your schedule? There are a lot of calendar apps out there, but few come close to the elegance and simplicity of Moleskin's Timepage.

Notable features include: detailed weather forecasts, driving/travel time estimates, a heatmap of your month's busiest days, event countdown clocks, and a daily briefing. Not to mention the aesthetics are gorgeous, the design is super user-friendly, and details like colors and fonts are endlessly customizable.

Show up to your next event on time, stress-free, and rain-free.
#Timepage turns time planning into a visual pleasure. Discover our first calendar app: https://t.co/cwAYI3YU3r pic..com/g93rV7Azwg

— Moleskine (@moleskine) May 21, 2016
4

IFTTT

This ingenious app connects your favorite apps and services, allowing you to automate simple tasks, thus saving time and freeing up your brain power for more important things.

IFTTT stands for "If This, Then That." For example, "If I post a picture on Instagram, save it to Dropbox."

You can choose from hundreds of pre-made "applets" or create your own. Some popular IFTTT applets:

Automatically send my partner a text when I leave work. Share my Instagram photos as native photos on Twitter. Turn on porch lights when I get close to home. Add new movie releases (US) to Google calendar.
There's no excuse to tweet Instagram links! Here's how to tweet your Instagrams as native photos on Twitter @IFTTT https://t.co/9sMByPUYZP

— Meruschka (@MzansiGirl) October 26, 2017
5

1Password

Are you still using the same password for all your accounts? Or going crazy hunting for the password you wrote on a sticky note somewhere?

Stop wasting time and jeopardizing your security! 1Password generates unique passwords for all of your logins and protects them with a triple encryption protocol. All you have to do is remember your Master Password.

1Password is integrated with your browser, syncs automatically with your devices, and can even save other sensitive information like credit card numbers.
Oh look! I'm on Product Hunt! ? https://t.co/EOGwiuv0OY

— 1Password (@1Password) November 3, 2017
6

Strides

Want to get more sleep? Eat more veggies? Spend less time on social media? Spend more time writing?

Use Strides to track your progress on any habit or goal. There's a library of popular goals to choose from, or you can create your own.

Similar to RescueTime, the magic of Strides is in its ability to measure your progress and keep you motivated.
I just paid money for this app in the hopes it will help me get my life together @StridesApp #StridesApp pic..com/yS4AEjvXUL

— Kathryn (@Future_Goddess) September 15, 2016
7

Evernote

Our important information tends to be scattered across many devices and platforms. Meeting notes in Word documents, images in random computer folders, articles bookmarked in your browser, voice recordings of podcast ideas saved to your iPhone.

Trying to find the knowledge you need can be a huge hassle. Evernote allows you to save everything in one place that's instantly accessible from all your devices and is highly searchable.

Every time you add a web clipping, image, video, etc., Evernote saves it as a new "note" which you can organize into "notebooks" or search for as needed. Never lose a great idea again!
Some weekends look like this. And that's ?.

⏰ Set alarm
? Ignore & sleep in
? Think about making a green smoothie
? Eat pancakes instead
?? Think about going to the gym
⭕️ Go to @Target instead
? Make plans to go out
? Cancel & order takeout
? Watch @netflix until ?

— Evernote (@evernote) November 25, 2017
What's your favorite productivity app for saving time and boosting efficiency?